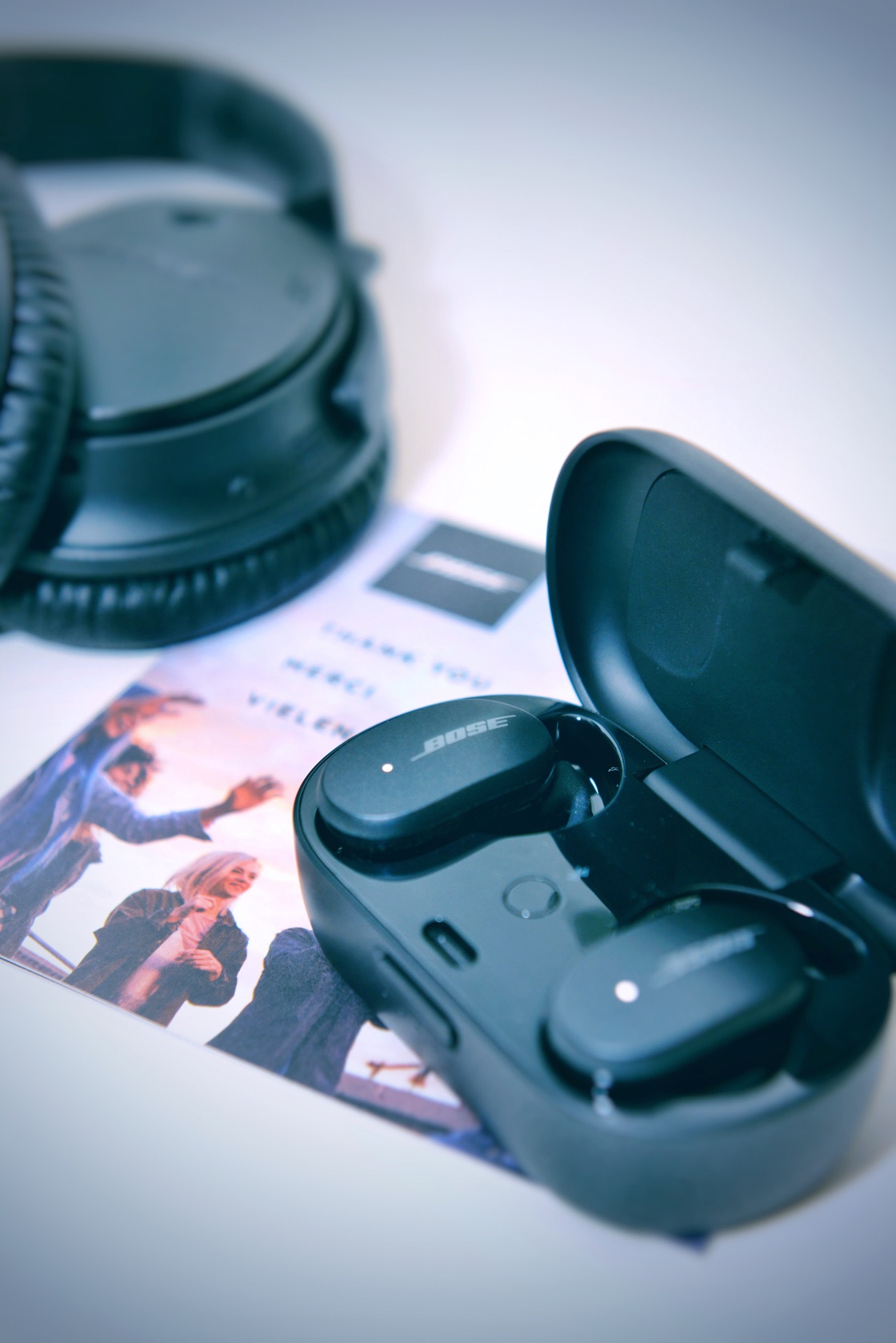 Let's do a BOSE Quietcomfort Earbuds review. Well, OK, I'll do this one in english for a broader public, but also a quick one mentioning the points other do not raise in the reviews that you can find on Youtube or other websites.
I ordered mine in the end of September when Bose just released their flagship Quietcomfort series earbuds. The ones that are true wireless. The ones that should be competing with Apple Airpods Pro or any of the Sony top range earphones.
The delivery has been painful – UPS were not quick enough and the tracking along the way was not informative, but that's UPS review, I just with Bose did not use them in Sweden at least. UPS in Sweden are not such a good delivery alternative, however they have a perfect pick up service which is quite strange.
Some of the good things:
The sound
The noise cancellation
The brand
The color selections
The build quality
The fit
Some of the bad things:
Even if you insert the earbuds into the charging case, they actually stay connected with your phone and you can turn on your music or podcast from you iPhone lock screen. This will make your music and your audio books continue playing without you hearing the content.
If you have noise cancellation mode on and no music playing, but start scrolling your Instagram feed with video clips with sound on – the sound will play some millisecond earlier on your right earphone than your left one. The delay is quite noticeable when scrolling through you feed multiple times a day.
When answering the call from your phone by pressing the green button – your earbuds will not activate your call despite them being inserted in your ears. Why cannot the earbuds feel the fact that they are still in my ears and that I'm answering the phone just as a normal person would without hitting my head twice to answer the call? When you do switch to your earbuds as sound output, they will first connect the right earpiece and then a second later, the left one will connect.
Well, I agree that the case is too bulky. I almost start to wonder why they did not include a pair of wheels into the case so one can drag it around just like a carry on.
If you hold one of your earbuds in your hands and one still left in your ear, the one in your hand will re-engage music if you are not careful about touching the sensor, which is quite big. So there is a huge possibility of you engaging it. This one is not so easy with Airpods for example which is a big and uncomfortable minus for Bose.
The button to open the case – way too plastic – not acceptable for such high end product.
Design? New earbuds – who dis? Never heard of design. This can still be accepted, as it is their first buds entering the market at a reasonable price/functionality range I myself have been seeking.
When running in a hat that is slightly sweaty, the sensors pick up the touches of the fabric and switches the tracks on its own making it impossible to run och do things at all with earbuds and hat on your head.
Connectivity is OK, but not that good. It goes kind of offline when the sound has not been used on your phone for some minutes, so it needs a connection refresh, yet it does so automatically. However the range of connectivity is slightly lower than ordinary Apple Airpods, not reaching the phone just round the corner, while other accessories really do reach the same phone from same distance.
More on this in some later reports. This is what I had just after 1-2 hours of listening.
I must say that I understand that this is an early product our there, but it does fit my needs at the moment and given the sound quality I do feel OK paying the price Bose asked for these Quietcomfort Earbuds.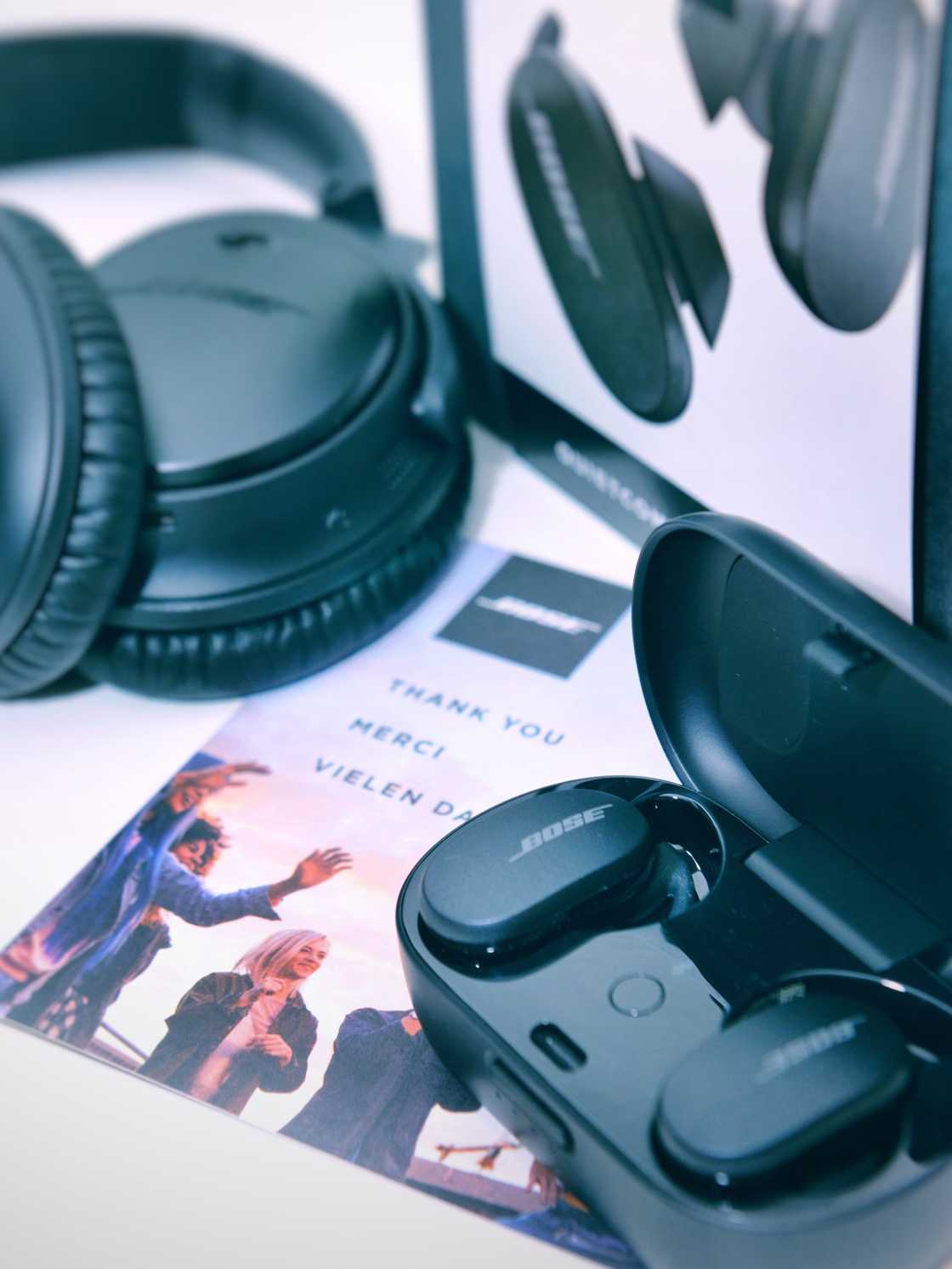 This review is not sponsored or affiliated with Bose or any other competitors on the market. I have purchased Bose Quitecomfort Earbuds myself for my own money.